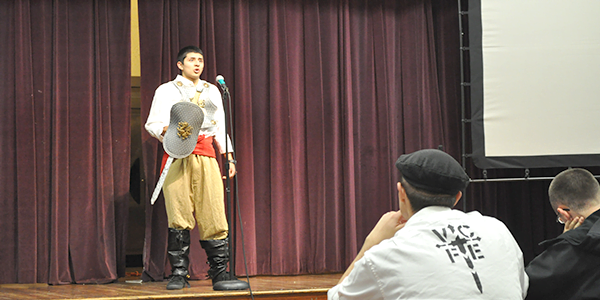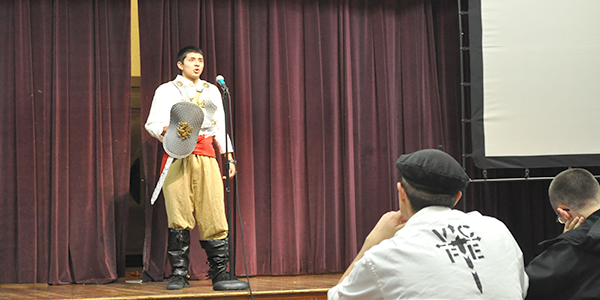 From November 16th-20th, the Ven. Fulton Sheen House of Formation of the Institute of the Incarnate Word was pleased to host its third annual Floral Games – a hallowed event whose Argentine counterpart has long been a mainstay in "the Finca" – in which all the male religious divide into teams and compete in a series of intramural competitions designed to challenge the participant intellectually, artistically, and physically. This year's theme was "La Reconquista," the age during which the Christian kingdoms of Spain engaged in an almost 800-year struggle to recover (or "reconquer") lands taken hitherto by the Islamic Moors. In light of this theme, the three teams were aptly named Castile, Leon, and Galicia.
On the opening day of the Games, each team designed its own banner and wrote (and performed) its own anthem. A panel of four seminarians judged the banners and performance.
Throughout the rest of the week, intramural competitions were held in intellectual subjects including Reconquista history, Spanish geography, classical languages (Latin and Greek), and modern languages (English, Spanish, and Chinese). Artistic categories included competitions in poetry, multilingual dialogues, musical performances (both ensemble and solo), and art. The main athletic events were basketball and soccer. Finally, various "novelty" categories were featured such as chess, ping pong, mind sprints, Spanish art & music identification.
The whole week was a trying time. Much sacrifice was demanded, as participants gave up many hours of their free time. Ultimately, however, the Floral Games proved to be a major success in building up the community and growing in virtue. We thank Our Lady of Pilar for the many graces bestowed upon the seminary throughout the duration of the Games.